Fun times with fellow Seahawk fans, that's what Austin12s is all about. Visiting from Washington? Local fan? Looking for a group of enthusiastic 12s? You've come to the right place!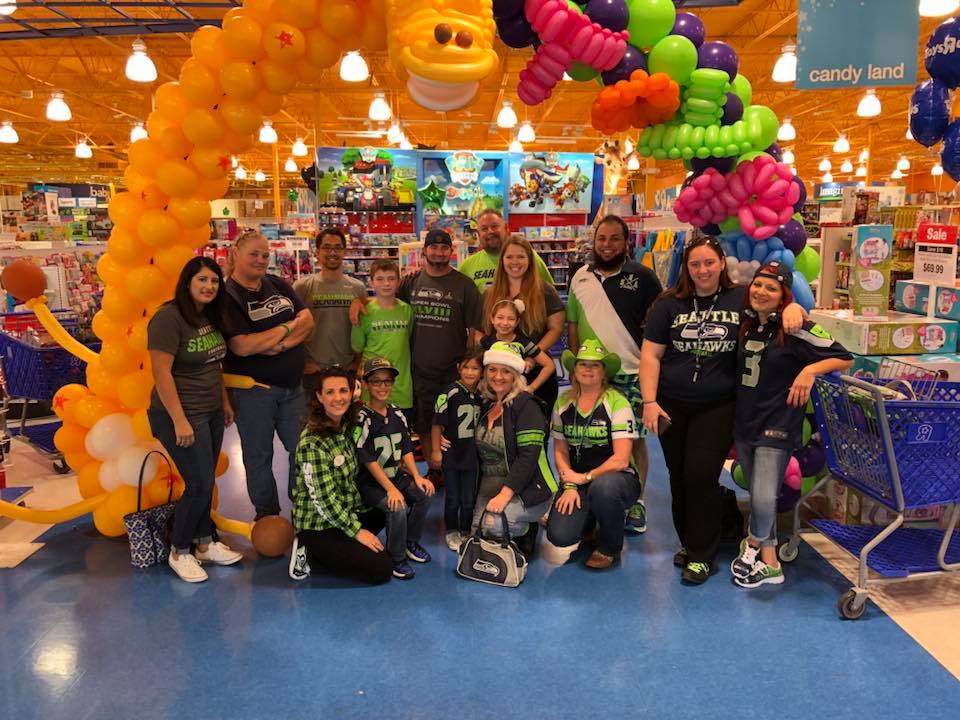 Our members went on a shopping spree for the Rainbow Room and purchased $3,350 worth of toys to be donated and distributed as Christmas presents for foster kids.
---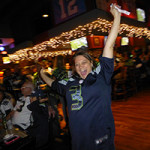 The Rams proved to be tough opponents and ended the Seahawks' five game winning streak. It was a tough loss, but a great crowd of about 170 people came out to cheer on their Seahawks.
---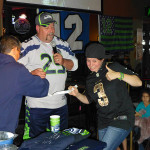 The Seahawks are on a streak! Another great win, another great game, another great crowd of Seahawks fans join for the best 12s watch party in Austin at Common Interest.
---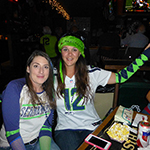 The Seahawks took on the Ravens and brought home another win. We're back on track!
---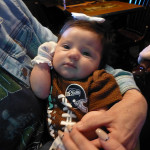 The Seahawks traveled to Minnesota and went home with a great win over the Vikings. Fans had a great time celebrating a good win!
---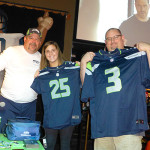 This winning streak feels good! It was a great day for lots of Seahawks fans who loaded up on prizes all night long.
---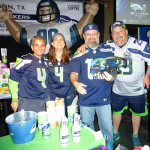 It was a great day for a win against the 49ers, but a sad day to say farewell to one of our most beloved regular game-day fans as he departed to return to Seattle. We'll miss you, Rob!
---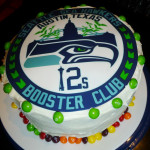 It was a rough loss for our Hawks, but that didn't stop the fans from enjoying a great night of football and friends. In addition to football, we had a party for our die-hard Hawks fan, Booster Club President, and all around great guy, Carl.
---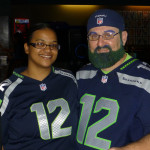 While some of the local group was up in Dallas enjoying the tailgating festivities and watching the game in person, around 100 fans showed up to cheer the Seahawks to victory over the Cowboys on their home turf in Dallas. It was a good day for Hawks fans.
---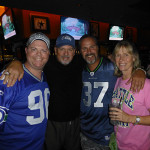 Austin 12s were proud to welcome Dana LeDuc (former Strength Coach for the Seattle Seahawks) and his wife, Mary, to the best Seahawks watch party in town at Common Interest!
---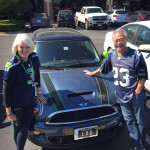 Win or lose, when you've got an L.O.B. Mini Cooper there's no denying your awesome Seahawks pride!
---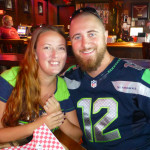 It was a tough game for our Hawks, but this newly engaged Austin 12s Sea Hawkers couple couldn't help but smile. Congratulations!
---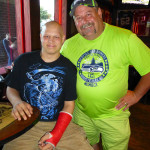 It was another great night at Common Interest. The Booster Club gave away a jersey and lots of other great prizes! Over 100 people showed up to cheer the Hawks to victory. A fun and respectable good time on a work night!
---
It was a great day in Hawkland. We got our first win of the season under our belts! Krystle from the LLS Society also came to talk to our group about supporting the Light The Night Walk coming up on 10/24. (More info here.)
---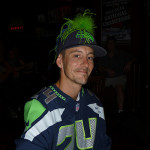 It didn't end the way we'd hoped, but 12s came out in style to cheer on the Seahawks and have a great time with other fans. Second game on the road so far this year, we're finally headed for home this week.
---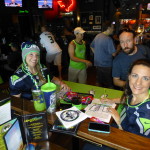 Game Day is finally here! First game of the season brings out lots of Seattle Seahawks fans for good food, good friends, good prizes and best of all – good football!
---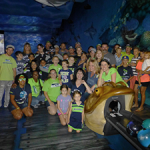 Seattle Seahawks Booster Club members in Austin and surrounding areas got together pre-season for a social event and membership drive at Uncle Buck's Fishbowl. The 12s showed their Seahawks pride and took over a large portion of the bowling alley!
---