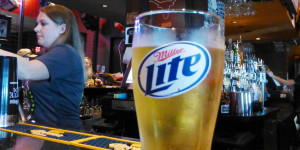 If you've been at one of the last few games, this is probably old news to you. If you haven't… guess what you missed out on?! We're giving away a pair of tickets to see our beloved Seattle Seahawks play right up the road against the Dallas Cowboys on November 1st!
The good news is that even if you're hearing about this for the first time you have one more chance to win a pair of tickets for yourself and your favorite 12! We're giving away the tickets this Thursday night during the game against the 49ers.
Here's all the information you need to get a chance to land yourself in a great seat for the game:
When: The game is Sunday, November 1st in Dallas at AT&T Stadium.
The drawing for tickets happens this Thursday night during the game against the 49ers.
Where: The Common Interest, 8440 Burnet Road in Austin. We love our hometown Seahawks bar in Austin!
How to enter: Tickets for the drawing are $20/each. Maximum of 100 tickets will be sold, when they're gone – they're gone! The odds of winning are pretty good.
All proceeds from drawings like this go directly to support our philanthropy work in Austin. Just like the team we love, we believe in giving back to the local community. We support several local charities each year.
Our heartfelt thanks to The Common Interest and Miller Lite, who generously donated these seats for the game. Their support of our Seahawks Booster Club is very appreciated.
---
Q: Do I have to be present to win?
A: No. When you buy a ticket we get your full name and phone number. We'll get in touch with you to deliver your tickets. We'll also shout out to you on our Austin Seattle Seahawks Booster Club Facebook page so you'll know you won!
Q: When is the drawing?
A: End of the third quarter during the game on Thursday, October 22nd at Common Interest.
Q: Are other Austin 12s going to the same game?
A: Yes!
Q: Are the seats good ones?
A: Yes! They're in Section 319, Row 5.
Q: Can I purchase drawing tickets even if I can't come to the game on  Thursday?
A: Yes, if you're an existing Booster Club member send us a message and we'll make arrangements. If you're not a member come out and see us on Thursday and purchase your tickets in person!
Have more questions? Send us a message, we're here to help.